Dayananda Sagar College of Engineering (DSCE) is an autonomous college founded in the year1979. It is affiliated to the Visvesvaraya Technological University (VTU), Belgaum and has been approved by AICTE. The institute is ranked at126 for B.Tech by NIRF ranking 2020. It offers B.Tech at the UG level, M.Tech, MCA, MBA at the PG level, and Ph.D. at the doctoral level. Every year a good number of prestigious companies take part in the campus drive and recruit students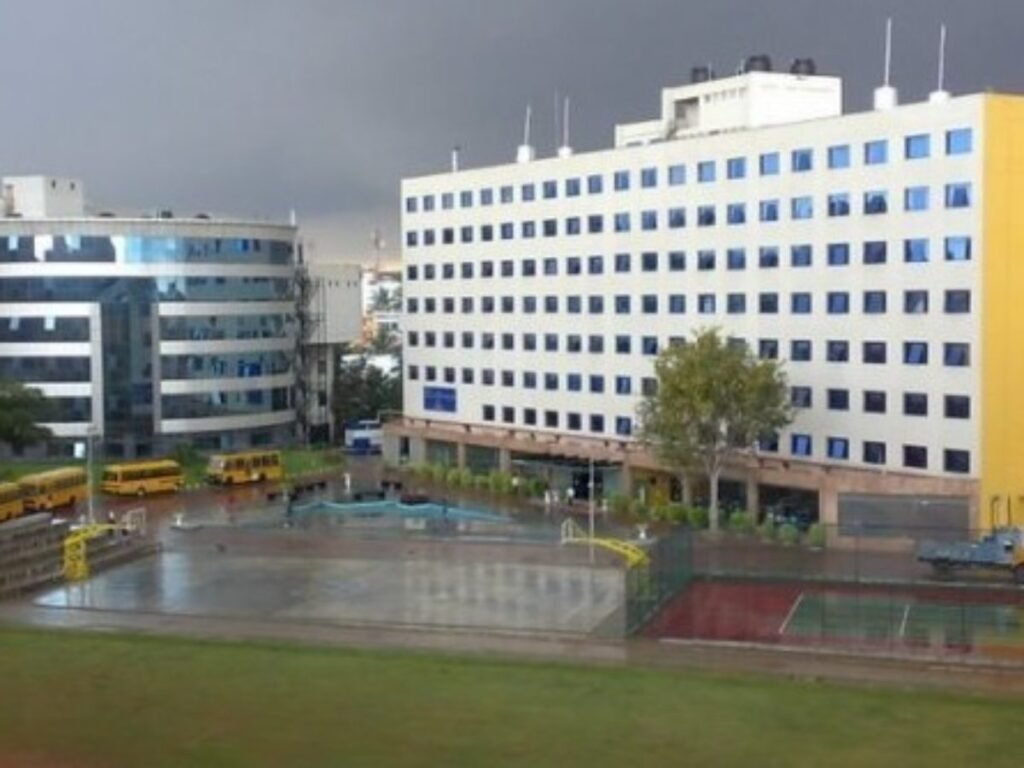 Dayananda Sagar College of Engineering popularly known as DSCE Bangalore is an autonomous engineering college situated in Bangalore, Karnataka and was established in 1979. It is run by Mahatma Gandhi Vidya Peetha Trust and is approved by AICTE and UGC. Affiliated to Visvesvaraya Technological University, the college has been ranked 126 by NIRF in the year 2021.
The college offers 15 undergraduate courses and 13 postgraduate courses. Also it has 20 research centers in different branches of engineering, offering to research scholars for Ph.D. programs under VTU.
The students who have completed 10+2 are eligible to apply for UG courses and those who have completed their Graduation can apply for PG courses.
However for PhD programmes, the candidates should have completed their Post graduation and should be willing to work in research areas.
Selection to all the courses is made through national level entrance exams like CET for BE, GATE for M.Tech, CAT for MBA and ULRAT for PhD admissions.
Every year, many students from DSCE are recruited in various highly reputed companies such as Godrej, Volvo, HSBC, Oracle, ICICI Securities, HP etc.
CSE Specialization Courses
Artificial Intelligence
Computer-Human Interface
Game Design
Networks
Computer Graphics
Information Security
Data Science
Programming Languages
Software Engineering
System Engineering
Details about Computer Science Specializations
Artificial Intelligence
Description: Artificial intelligence (AI) refers to a computing system's ability to solve problems, make predictions, or complete complex tasks. AI applications use emerging technology such as natural language processing, which interprets written and spoken words, and machine learning, which enables applications to make predictions and recommendations.
Skills: Mathematics and analysis, algorithms, predictive modeling
Common Roles: Artificial Intelligence Architect, Artificial Intelligence Researcher, Machine Learning Engineer
Average Annual Salary for AI Skills: $125,000
Description: This specialization considers the many ways that people interact with computers, from websites and mobile phones to voice-enabled speakers and virtual reality. Effective interface development and deployment requires the use of standard libraries to ensure the compatibility and usability of applications across systems.
Skills: Communication, interpersonal skills, attention to visual detail, mapping how people use software and systems
Common Roles: User Experience (UX) Designer, User Experience Researcher, Interaction Designer
Average Annual Salary for HCI jobs: $118,942
In addition to the realistic images that make today's computer games so appealing, the computer science specialization of game design looks at the AI and machine learning that determines how players progress through a game. Game design also considers how the work of front-end designers and back-end developers should come together for a cohesive product experience.
Skills: Attention to visual detail, collaboration, coding, and scripting
Common Roles: Video Game Designer, Video Game Developer, Software Engineer
Average Annual Salary for Game Design Skills: $115,846
Networks
This specialization focuses on how organizations use both wired and wireless networks to exchange information with internal and external stakeholders. Responsibilities include managing bandwidth, traffic, user access, and the security of networks themselves, as well as any devices connected to the network.
Skills: Diagnose and troubleshoot network issues, design network architecture
Common Roles: Network Administrator, Network Analyst, Network Architect
Average Annual Salaries for Network Management Skills: Ranges from $59,865 (Network Analyst) to $121,412 (Network Architect)
Computer Graphics
This specialization focuses on two- and three-dimensional images used in a variety of software applications, including games, computer-assisted design, manufacturing, and multimedia publishing. Beyond the concepts of creating realistic images, effective computer graphic design also considers the best way to display those images given limitations such as screen size, system memory, and bandwidth. Job options include in-house, agency, and freelance roles.
Skills: Attention to visual and artistic detail, collaboration, creativity
Common Roles: Mobile Application Developer, iOS Developer, Android Developer
Average Annual Salaries for Computer Graphics Skills: $116,192
Information Security
Skills: Communication, threat/vulnerability management, knowledge of security compliance rules and regulations
Common Roles: Security Engineer, Network Security Analyst, System Security Analyst
Average Annual Salary for Information Security Skills: $124,506
Data Science
Skills: Mathematics and analytics, attention to detail, predictive modeling
Common Roles: Data Scientist, Data Analyst, Business Intelligence Analyst, Machine Learning Engineer, Information Scientist, Database Administrator
Average Annual Salaries for Data Science Skills: Ranges from $123,419 (Data Scientist) to $145,549 (Machine Learning Engineer)
Programming Languages
Professionals who specialize in programming languages understand the key differences between common languages such as JavaScript, Python, Ruby, Visual Basic .NET, SQL, R, and C#. This includes knowledge about the types of applications, databases, or other use cases for which each language is best suited.
Skills: Coding and scripting in multiple languages, collaboration
Common Roles: Full-Stack Web Developer, Front-End Developer, Game Developer, Software Programmer
Average Annual Salary for Programming Skills: $105, 240
Software Engineering
In addition to application development, the computer science specialization of software engineering focuses on the systems and protocols for using these applications. Professionals in these roles may have a number of different specialties, such as debugging and testing, security and scalability, or the ability of an application to add users or features without a negative impact on performance.
Skills: Coding and scripting, communication, collaboration
Common Roles: Software Development Engineer, Software Engineer
Average Annual Salary for Software Engineering Skills: $119,923
System Engineering
Skills: Diagnosing and troubleshooting hardware and software issues, patching and updating systems, designing system architecture
Common Roles: Systems Engineer
Average Annual Salary for Systems Management Skills: $122,180
Fee Structure
| | |
| --- | --- |
| Courses | Fees |
| Artificial Intelligence | |
| Computer-Human Interface | |
| Game Design | |
| Networks | |
| Computer Graphics | |
| Information Security | |
| Data Science | |
| Programming Languages | |
| Software Engineering | |
DSCE Bangalore Admission
Admission to the B.E. courses is granted on the basis of CET and COMEDK conducted by Karnataka Govt.
Admission to M.Tech. courses are done through the counseling process after qualifying the entrance test conducted by VTU. Students having valid GATE score will be given first preference in the counseling process.
The selection of candidates to Ph.D./ M.Sc. (Research) courses are done through the ULRAT entrance test conducted by VTU.
How to apply?
Visit the official website of the college
Click on Apply now tab
Complete registration by entering the details
Do the OTP verification
Pay the fee of application
Fill the application form online
Upload the required documents
DSCE Bangalore Placements
Dayananda Sagar Institutions has a placement cell that co-ordinates with top recruiters and handles the overall recruitment process. More than 100+ recruiters visit the institute every year for Campus Placements. The institute has also signed MOU with above 30 Companies to help the students with Internships/Projects/ Industrial visits / Placements/Research.
Some of the top recruiters are Accenture, BOSCH, Accenture, Oracle, MU Sigma, Cognizant, TCS, L&T InfoTech, Amazon, ICICI Bank, HUDL, KPIT Technologies, JVT, L&T Technology Services & many more
DSCE Bangalore Facilities
Library- The Library has a huge collection of around 1 lakh Books & E-books, along with CDs and DVDs apart from the latest Periodicals and Journals. It also consists of professional, skilled, and compassionate staff members who are always ready to help the users.
Sports and fitness-The institute has indoor as well as outdoor games such as carom, chess, table tennis, etc. It also has a huge basketball court, volleyball court, football field, etc.
Yoga and meditation- The yoga instructor Dr. Sudhindra is a certified yoga teacher from Adi Shankara Yoga Kendra who teaches online and offline both to the staff members as well as the students.
Get Direct Admission through Management Quota
(https://getcollegeadmission.com/) is most trusted education sector which helps students to get Direct Admission Through Management Quota and NRI Quota. If you Looking for Management Quota Admission in Dayananda Sagar College of Engineering then you are at right place. We are Leading Management Quota Admission Consultant for Engineering, Medical, Management, LAW, MBA etc. Just Contact Us On ( 9962181454 / 7358587717) or contact (https://getcollegeadmission.com/) .