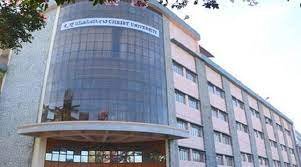 Christ University is deemed to be a university in Bangalore, Karnataka. Christ University is an autonomous institution.The university works under the management of priests of the Catholic Religious order, Carmelites of Mary Immaculate (CMI). The Christ University campus has spread in five campuses The first campus is in a 25 acres area in central Bangalore and the second campus is in a 75 acres area at Kengeri which includes PU residential college, the Institute of Management, College of Architecture. The campuses are recognised as 'Zero Waste Campuses' and recycle their wet waste and used paper. The Christ University has a well experienced and professional faculty of 800 members, which offers nationally and internationally recognised UG and PG programmes such as BBA, B.Tech, MBA etc. 
The Christ University was accredited with grade 'A' by NAAC. The Christ University has achieved 76th position for MBA by National NIRF 2020.
Christ University Quick Facts
The Christ University has a total strength of 18,535 students including 14,500 UG students and 4035 PG students.
The Christ University offers 46 UG, 47 PG, 17 M.Phil and 21 Ph.D. courses in different specialisations such as Humanities, Social Sciences, Science, Law, Education, Commerce, Management and Engineering.
Christ University Rankings
According to the surveys conducted by Uni Rank 2021, the Christ University has obtained 32nd position in India and 2505th position in the world.
The Christ University has secured 2nd place out of 22 universities in Bangalore and 3rd place out of 59 Universities in Karnataka by Edurank 2021.
Christ University Courses and Fees
The Christ University offers a wide range of Undergraduate and Postgraduate courses in multiple specialisations Bachelor of Technology (B.Tech), Bachelor of Arts (B.A.). 
Christ University Placements
Christ University maintains a good placement record during every placement drive. Christ University Placements 2022 is in progress. Till now, 674 students were already placed. A total of 85 recruiters participated. Major recruiters include Morphole Labs, AB InBev, Tekion, Salesforce, ZS Associates, FIS Global etc. Here are the highlights of the placement drive:
674 students got placed. Among them, 124 students were from PG course, 380 students were from UG course & 170 students were from B.Tech course.
85 recruiters (including 8 new recruiters) participated.
The highest CTC package stood at INR 20 LPA. I was offered to B.Tech students by Morphle Labs.
Lowest CTC stood at INR 7.5 LPA.
The 2021 placement drive saw a great placement record. 382 recruiters visited the campus & placed a total of 2614 students. Among them, 1513 students were from UG & 1101 students were from PG. 62 new recruiters also participated. The highest CTC stood at INR 15.75 LPA which was offered by Reckitt & Benckiser. The lowest CTC stood at INR 6.58 LPA.
Christ University Facilities
Library: The Christ University has a rich library including more than 3,00,000 books on almost every subject such as General Works, World History, Education, Music, Fine Arts, Language, Military Science, Library Science.The library has 200 computer terminals for internet use.
IT Services: The Christ University provides IT services to its students with all systems and structures digitised for security, easy access and administration. The IT sector provides efficient services without a glitch.
Transport Facility: The Christ University provides bus facilities for industrial visits, inter campus visit and academic field trips.The transport facilities are also available for invited persons to the campus